CowManager Makes Your Life Easier
It measures your cows fertility, health and nutritional status. With impressive accuracy.
It saves time, it means you are able to spend more time with your family.
Mike Marshall tells us exactly how well CowManager has integrated into his farming system and how that has benefited him, his business, and his family.
More Farmer Stories CowManager Increases Efficiency and Reduces Waste
How CowManager Works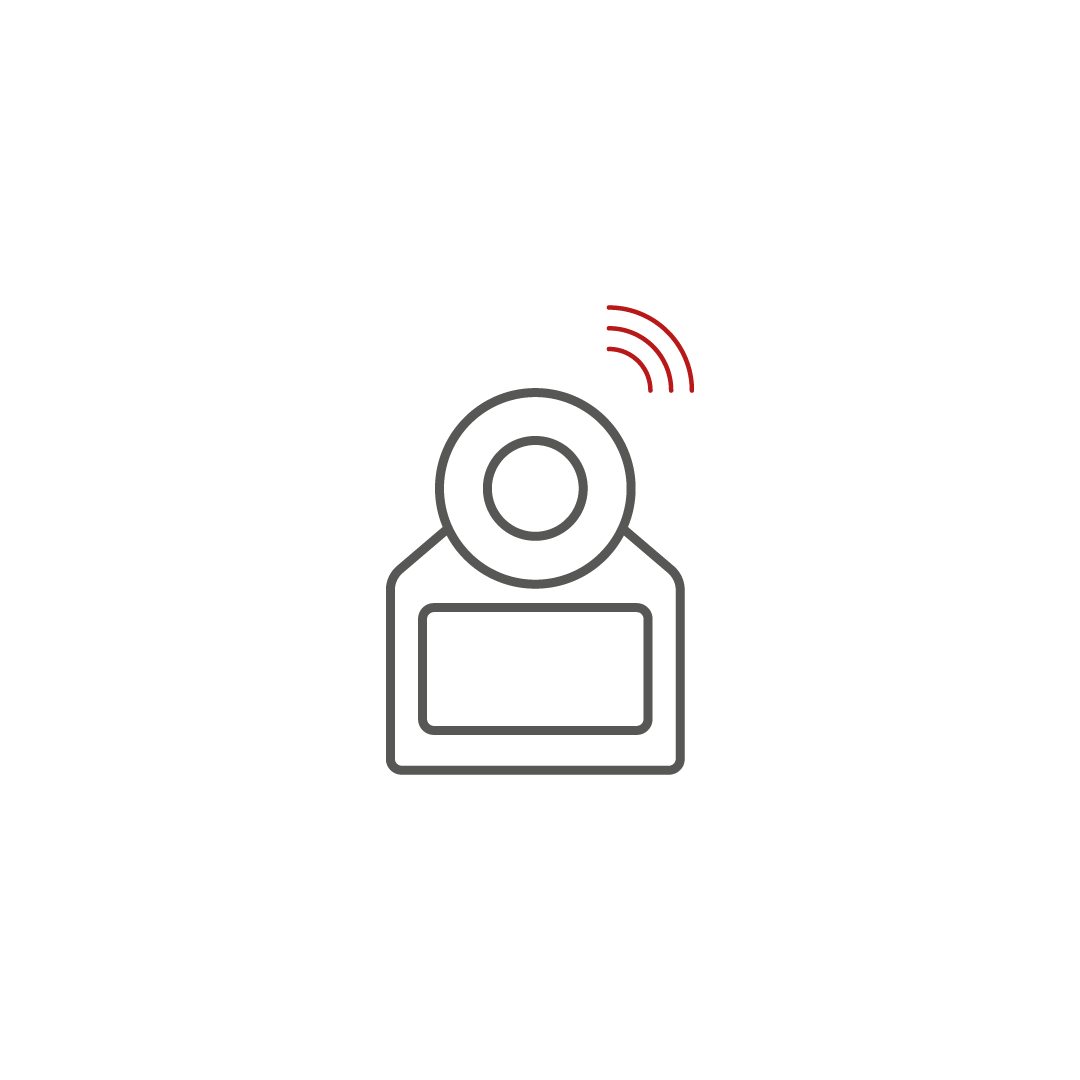 It provides accurate information about your herd's fertility, health, and nutritional status. It's easy to install too: there is no need to recharge batteries or change collars. The sensor device fits around an "840", or official animal identification RFID tag; both can be placed in your cow's ear in a single action.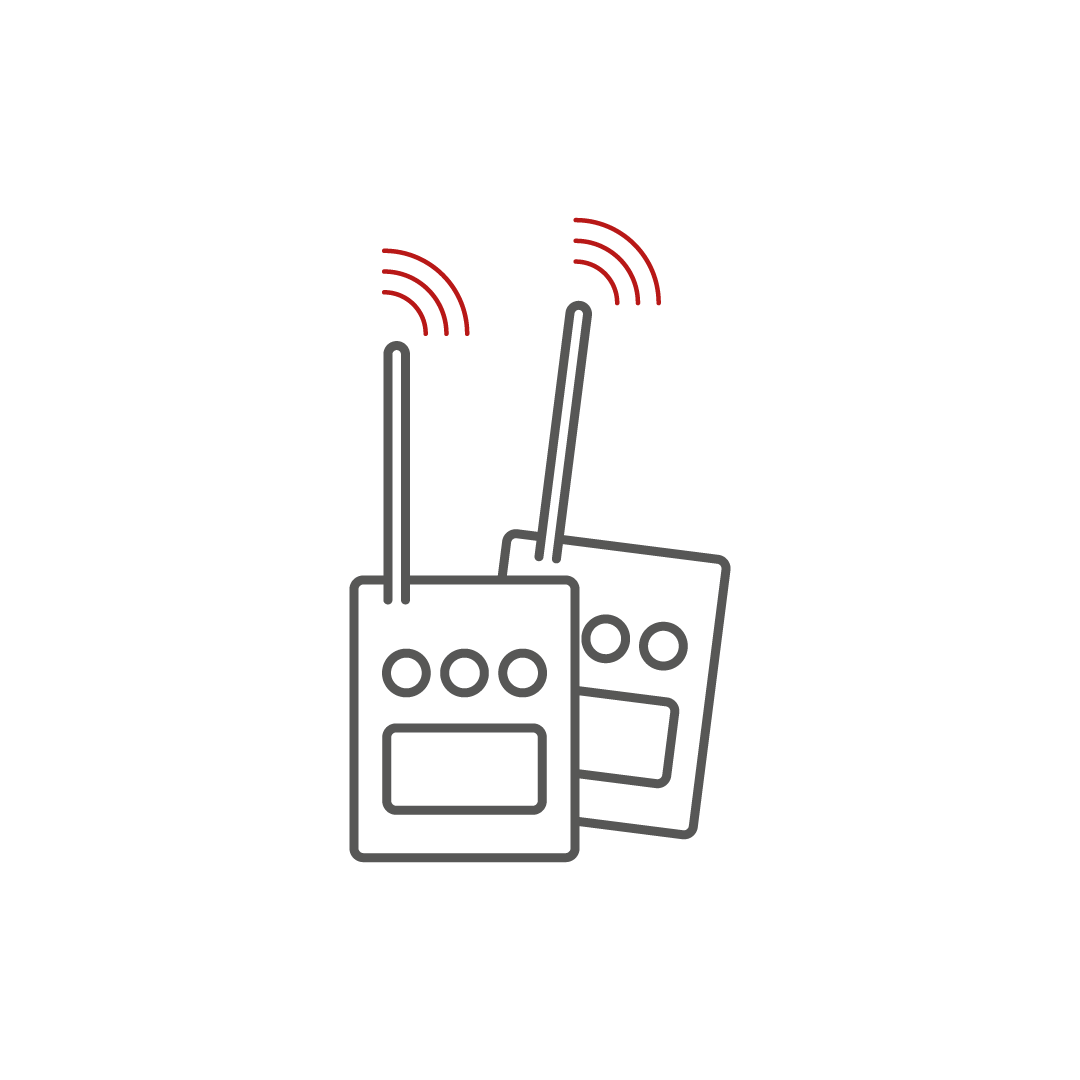 Routers, Solar and Mains Powered
CowManager is a complete plug-and-play system that is compatible with your farm management system. The data transmitted by the sensors is collected by (solar) routers that can be installed in your barns, pastures, or feedlots. A coordinating device connected to your computer ensures optimal data flow.
Mobile App & Desktop Application
There is a variety of ways you can access your collected data. You can have 24/7 access to your data and notification via the mobile application. This allows you to monitor your herd from anywhere in the world. The computer application gives you even more power and ways to analyse your herd's data bringing greater insight with even more value-packed functionality.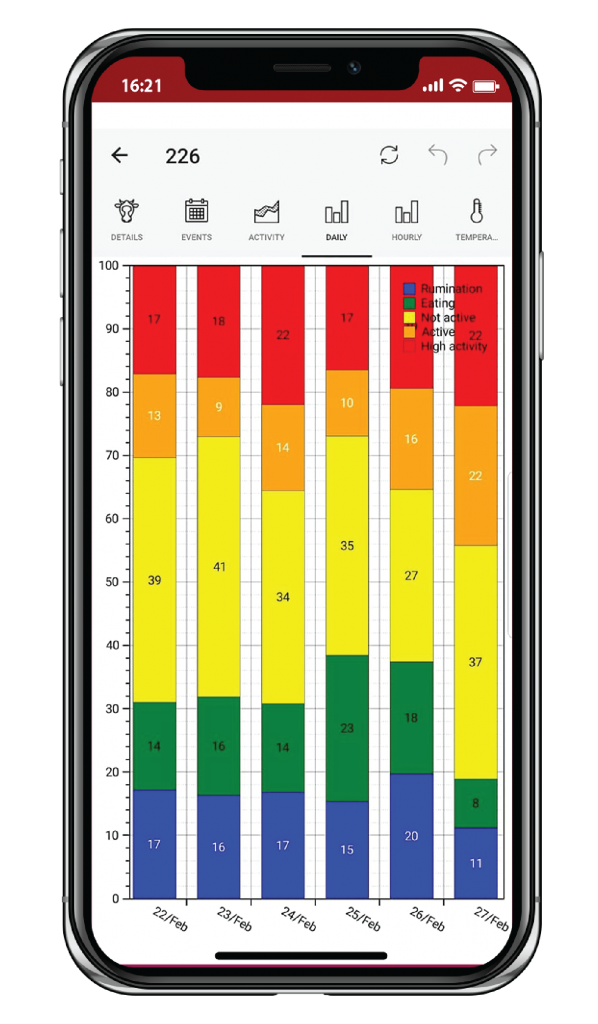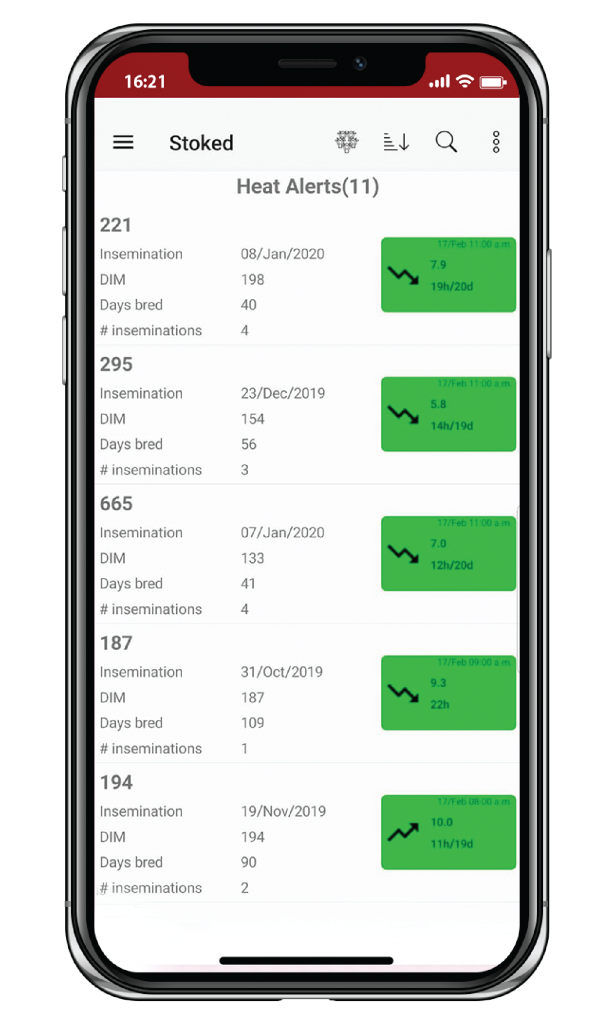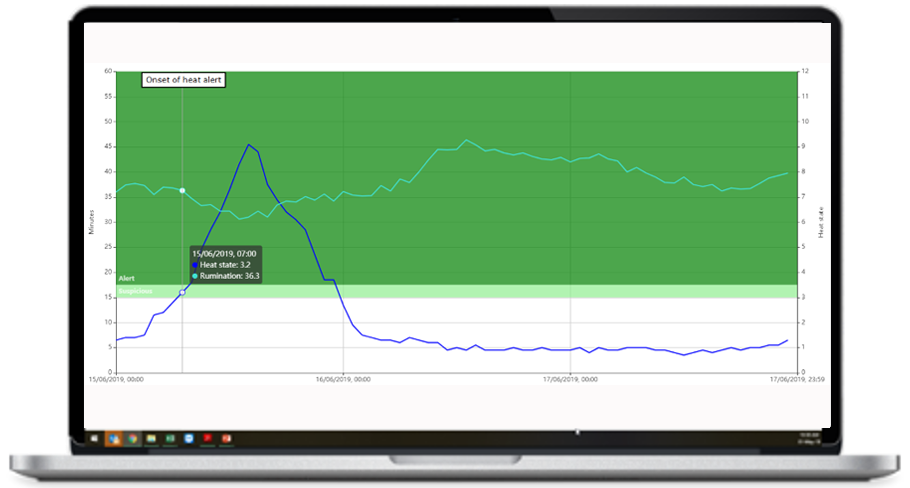 Data Processing, Wider Range and More Reliability
One of the more common questions asked about the CowManager® system relates to the accuracy of that information. It's a question that is easy to answer and understandable because of its simplicity. Each Sensor carries its own electronic identity. That identity and the cows are paired in the CowManager® system. So when the sensor collects and passes on gathered data it is readily identifiable with the cow to which it is attached.
Any suspicious behavior as measured by movement, a variance in body temperature, or a change in eating and ruminating patterns. All tagged within the system. This data is then compared against the herd or group average for that particular time of day or any longer period being analysed.
A good example of this feature signify's the difference in accuracy between CowManager and several other Oestrus detection devices.
When a cow becomes agitated and delivers movement patterns as synonymous with oncoming oestrus, the CowManager does not like other systems, just make an assumption that that animal is in heat.
Instead, it verifies actual oestrus, by comparing the temperature variation against the current average of the herd. Then compares recent movement activity against the patterns most symbolic of oestrus behavior.
As time passes, the system is capable of becoming more accurate, because not only does it measure and maintain this information for the current period, it stores that information against that cow, allowing the system to better learn the pattern of temperature and movement profile of each animal.
It is this process that guarantees the CowManager system provides accuracy in helping farmers identify the absolute best time to inseminate individual animals.**
It leads to more precise farming and less wastage.
Adrian Ball has been using CowManager for a short time but is already seeing the benefits of having the CowManager system in.
More Farmer Stories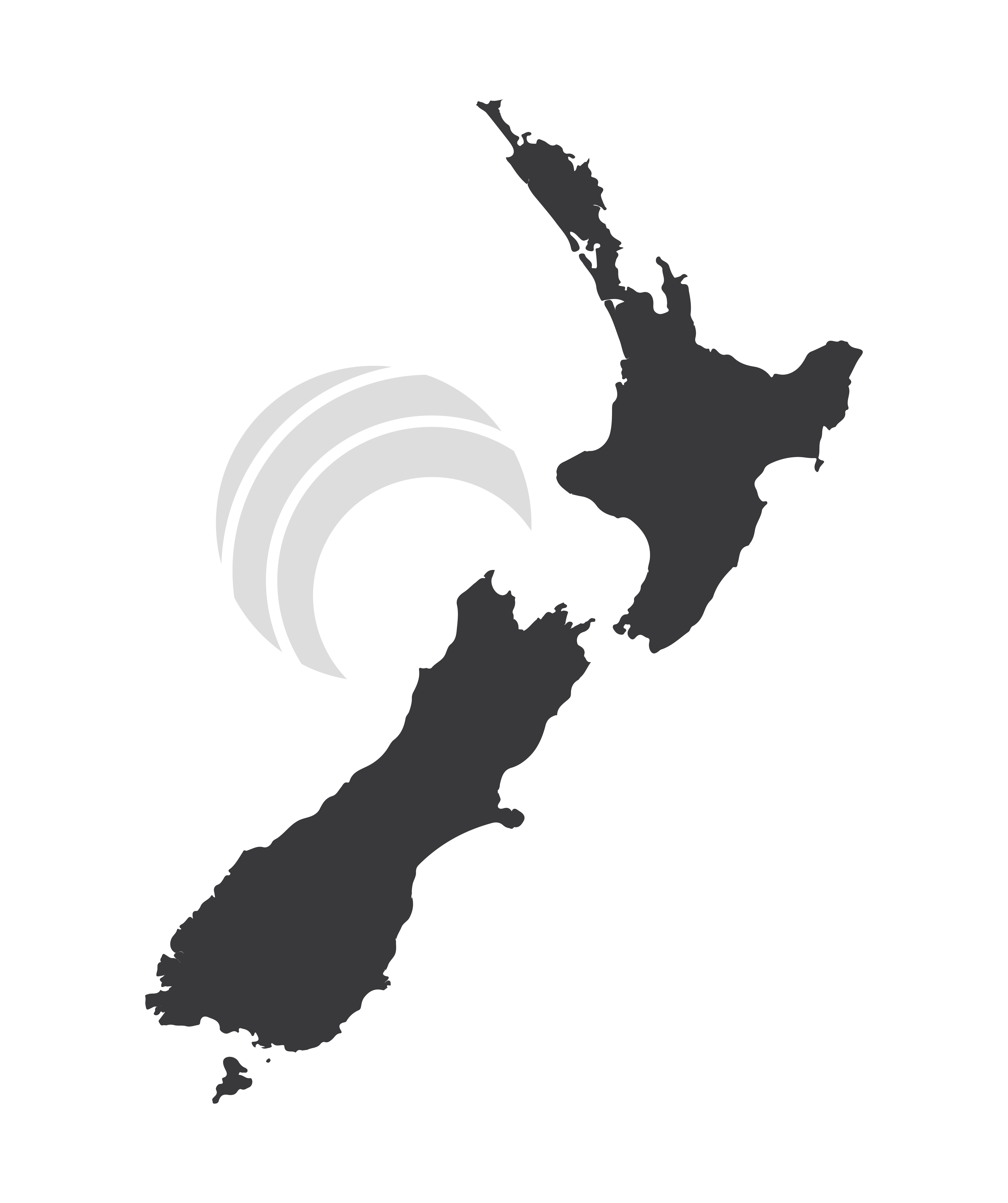 Jared Bekhuis, North Island Representative jared@senztag.co.nz 0279090114
Claire Vaughan, South Canterbury Representative claire@senztag.co.nz 0274048544
Alicia Keown, Southland Representative alicia@senztag.co.nz 0272202622
Caron Mouat, Nation-Wide Technical Support info@senztag.co.nz 0800220232
Peter Maxton, North Canterbury & West Coast Representative peter@senztag.co.nz 0277766446