Senztag
Empowering dairy farmers to harness the full potential of CowManager
CowManager Enables You To Monitor Your Herd 24/7

For centuries dairymen relied on observations for heat detection. Today dairy producers have CowManager to detect heats and help increase their mating results. CowManager provides early and reliable detection of the cow ailments can result in large cost savings.

CowManager gives you the perfect assessment of the right ration for your herd as well as an excellent tool to monitor cows in the transition period.

Find My Cow helps you locate the cow you are looking for.
Ear Sensor
The Future Is In The Ear
We developed the revolutionary ear sensor technology to provide accurate information about your herd's fertility, health, nutrition and location 24/7
Easy Installation
Discrete Solution
Low Maintenance
Patented Technology
Award Winning
Detects Ear Temperature
- Jason Laurence
"We come across CowManager through someone else who was using collars, but we wanted to find a less intrusive sort of system.
The tags to us seemed like they're not as invasive on the cow as what a collar would be."
Farmer Stories
Proven on New Zealand Dairy Farms
Our New Zealand farmers are proof of the systems effectiveness because most farmers are seeing the system pay for itself in the first 12 months.
Increased mating results
Removing heat detection materials (Tail Paint/Scratchies)
Maximising herd productivity through early detection of health issues
Saved time/reduced workload
Optimised feed strategies
Much much more!
We are working with dairy farmers to share their farmer stories .
Many of our farmers are appearing in farming publications across the country, and have incredible stories to tell; "From The Paddock"
Integrations, Herd Management, Auto Drafting & More
CowManager easily integrates with a wide variety of on-farm systems such as herd management, auto drafting gates and more!
Accuracy at the heart of every decision
Accurately monitoring your cows' fertility, health, nutrition and location, receiving real-time information on your smartphone and/or other devices is the key to on-farm efficiency.
Through updates every 8 weeks, CowManager is always equipped with the latest developments and values accuracy above all else.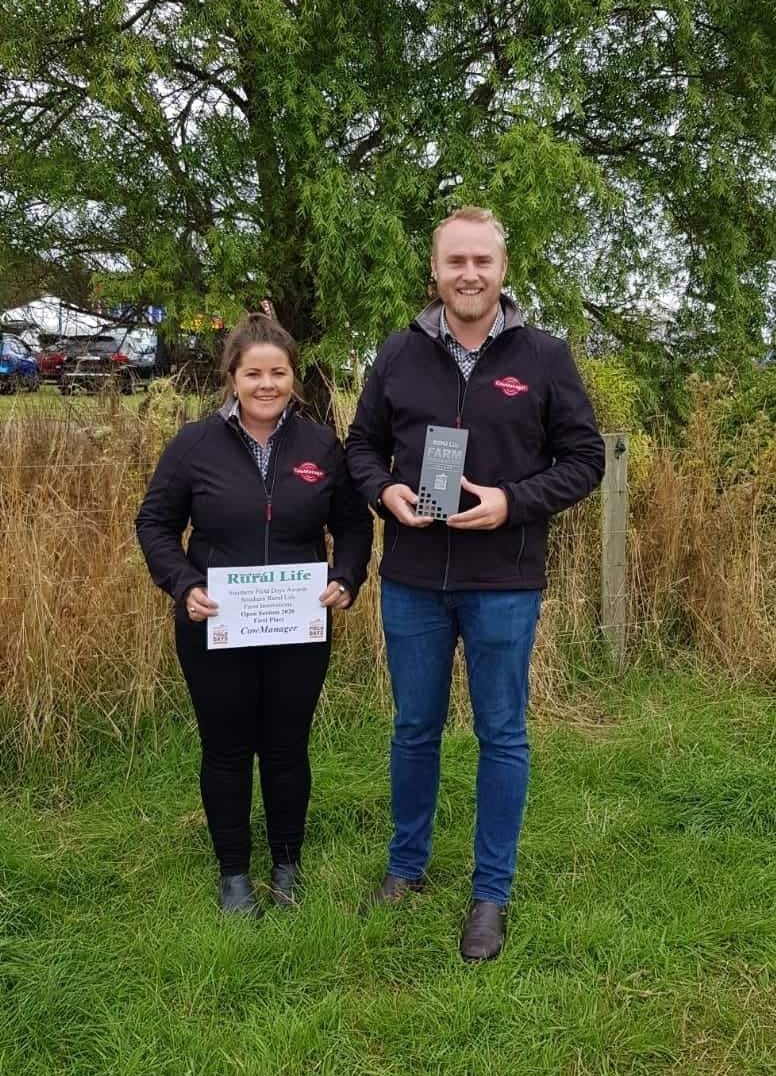 Senztag
CowManager is award winning both internationally and in New Zealand.
We have a dedicated team of agricultural technical specialists. Striving to supply, install, integrate, and support CowManager to dairy farmers nation-wide.
Providing local support, CowManager enables dairy farmers to harness technology, improving the accuracy of their dairy operations here in New Zealand.
Installation
Integration
Training
Process Review
Local & International Support
Representatives are available nation-wide and are driven to help your dairy operation succeed driving on-farm efficiency.
Our team have a background in farming, you can rest assured that they understand your business and are here to help integrate your system.
Meet The Senztag Team